Monday, 28 November 2016 13:44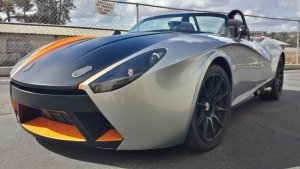 The EVX Team has embarked on a new electric adventure!

Taliya Carter, Team Captain identified an awesome new kit to build. It's Bauer LTD's very cool Catfish. It's an American made kit that utilizes components from older Mazda Miatas. We're coming to trick it out with an extremely powerful electric motor and a cutting-edge battery pack. We'll keep you posted!